Mattress Cleaning Service
You spend at least a third of your life sleeping which means on average you spend about 318 months of your life laying on your mattress. Many people fail to realise that apart from your mattress collecting dead skin, sweat and dust mites that their mattress can also affect the air quality of the room.
When your spending on average 8 hours a night asleep on your mattress, having old dirt, grime and possible critters can lead to respiratory issues, allergies, insomnia and even a depressed immunie system.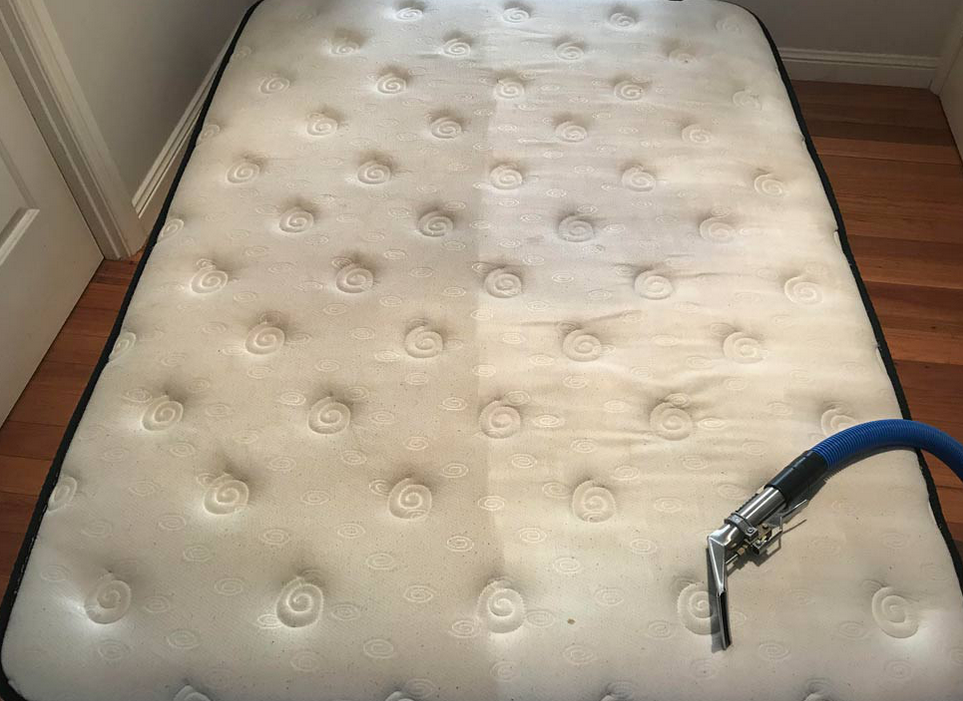 Mattress Cleaning Macarthur
Our unqiue 7-step cleaning process ensures the highest most professional clean possible and will help prolong the life of your mattress.
The Mattress Cleaning Process
Pre-clean
We start with an industrial strength vacuum to remove dry dirt and dust from the mattress. We take our time instead of running over the surface without picking up anything.
Pre-treatment
We pre-treat stains with special cleaning solutions and stain removal products that are safe for your family. This is an important part of our service, and is part of the reason why you get your mattress cleaned. That's why it's included in all our services without charge.
Greener & Safer
Our Mattress cleaning technology utilises special greener and safer solutions that leaves your mattress fresh and bright straight after the clean.
Dry in 3 Hours
Special driers are placed on your floors and directed to your mattress to guarantee dryness in 3 hours.
Post-Clean
Finally we groom your mattress after cleaning to reset the fibres and ensure the best possible finish. Cleaning up after ourselves is natural for our technicians. We want your home to be better for having us there.
Further Info:
The only truly clean mattress is a steam clean mattress. Anyone with allergies or other respiratory ailments is especially vulnerable to the dust and dirt trapped inside their mattress.
New Age offers professional mattress cleaning in Sydney that is fast, safe, and effective. We start with a slow, focused mattress dry cleaning to really get to the deep dirt and dust hiding in your mattress. Next, we pre-treat stains and apply our special cleaning solutions.
If you have avoided calling a professional mattress cleaning service in the past due to concerns of safety, we are the perfect solution for your needs. The products we use are greener so they are safer for your family and the environment. You can rest assured that your mattress will be cleaner and healthier after we leave than it was when we arrived!
We use special dryers to dry your mattress in just three hours. Our process allows us to deliver a steam clean mattress that is dry and ready to sleep on well before you need it tonight. You're going to love the feeling of sleeping on a clean mattress. Give us a call and get a free quote for professional mattress cleaning in Sydney today.